Coldwell Banker SSK, Realtors has officially expanded to Cochran, Georgia!!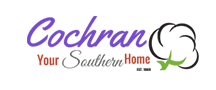 Founded in 1975, Coldwell Banker Sheridan Solomon Kernaghan, Realtors has assured its dominance in the Middle Georgia Area. Noticing the market growth in Warner Robins and surrounding areas, CBSSK made the decision to expand our opportunities. As of July 2015, it is our pleasure to announce our newest branch office location now open in the beautiful Cochran, Georgia Area!
Slightly over 25 miles south of Robins Air Force Base, the addition of the new Coldwell Banker SSK, Realtors office will further strengthen the Coldwell Banker® presence in the Central Georgia market. This Coldwell Banker affiliate is the only certified office in the Cochran area. "We are excited to be a part of the community", says David Green, President of Coldwell Banker SSK, Realtors. Our newest branch office will be managed under the leadership of Carl Camarota, Qualifying Broker. As a veteran broker for the CBSSK Warner Robins Office location for the last four years, Camarota knows what it takes to be successful in the real estate business. Long time resident, Dee Bunn, will be the primary Realtor located in this office.
There is no place like home, and there is no place like Coldwell Banker SSK, Realtors. At CBSSK, our passion is real estate, and our customers are our priority.
Cochran, Georgia – We welcome you to our CBSSK Family!

VIEW OUR PROPERTIES